FREE:

UPAY: THE FUTURE OF UNION DUES PROCESSING

One of the most significant challenges unions must navigate is maintaining a steady revenue stream. Without it, they can't pay their full-time union
managers, jeopardizing the entire collective bargaining process. That's why membership dues are crucial to your union's success.

The key to streamlining your dues collection process and recruiting members is to use a digital software solution. If you don't have digital dues collection experience, we've got you covered. Let's explore the basics of digital dues processing and our pick for the best solution on the market.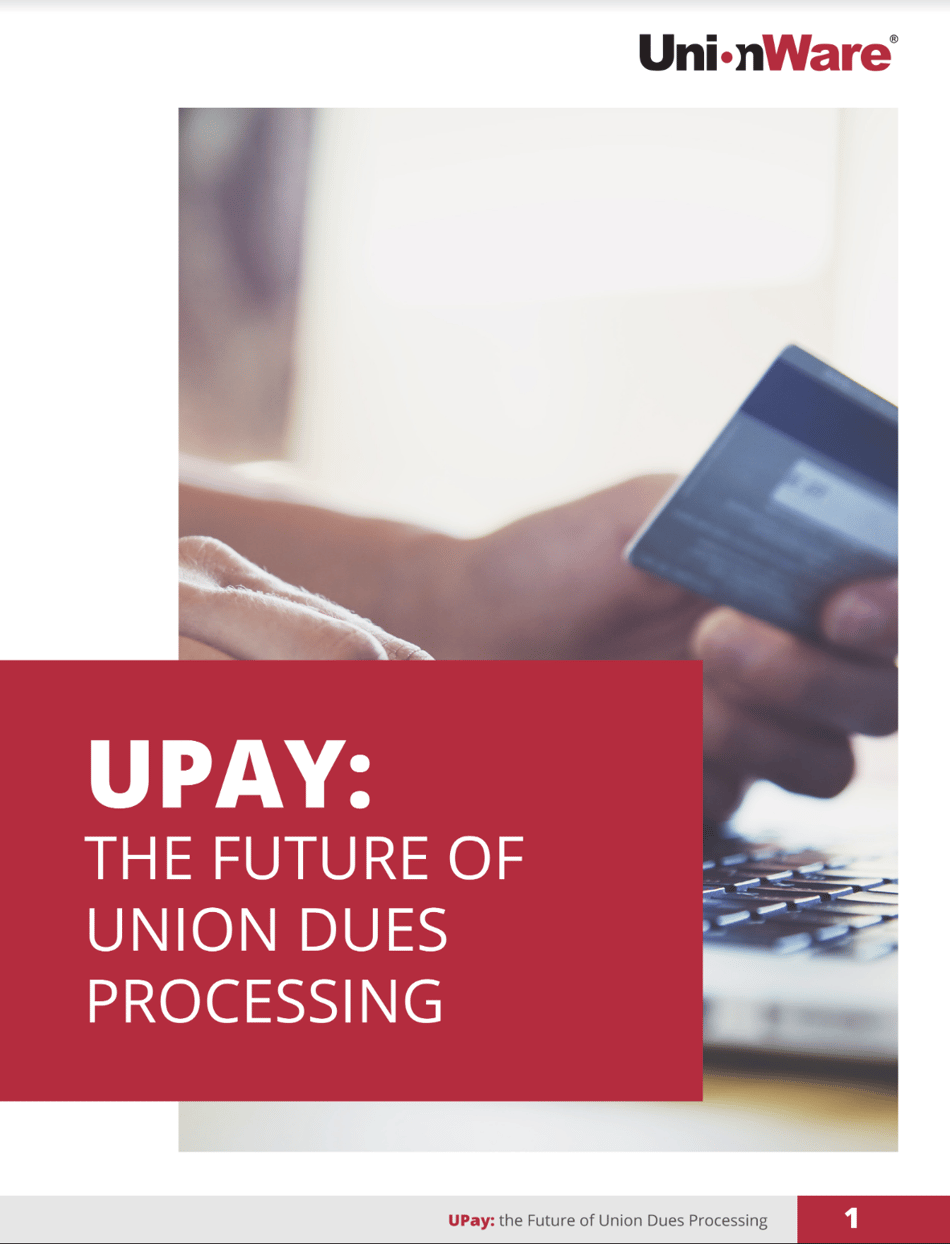 In this guide, we discuss
What are the advantages of digital dues processors?
What should unions look for in a digital dues processor?
What is the best digital dues processor for unions?
How to Get Started with UnionWare.